Get your Data Studio report on one click
Google Analytics offers a number of reports in its standard view, which provide you basic information about your site performance. If you need analyze your data deeper, you usually use another Google tool – Google Data Studio. To build Data Studio report takes some time, but know you can build it by one click!

In your Google Analytics account navigate to Customization > Dashboards or Customization > Custom reports. At the top of the page click one of the links to open a Data Studio template populated with your data. And that's it! Your Data Studio template is now ready to use or even edit as you wish. Such a cool feature, isn't it?
Read more: Google Support
Advanced redirect A/B testing options in Google Optimize
A redirect A/B testing in Google Optimize interface is one of the standard feature for years. These tests allow you to split visitors into two different websites (for example to old and new one), or send them to different funnel to see which variation reaches a higher conversion rate.
Now you can set up different URL query parameters for these two audiences. This gives you detailed control over the compilation of your destination URL. Of course, you can use regular expressions for conditions settings.
Read more: Google Support
App + Web property knows what you want to ask
If you want to know how many users visited your web during last week you just write that question into the full-text search field in your App + Web property. Easy, but now you even don't need to write anything. You just select one of the predefined questions in Insights section. It couldn't be easier.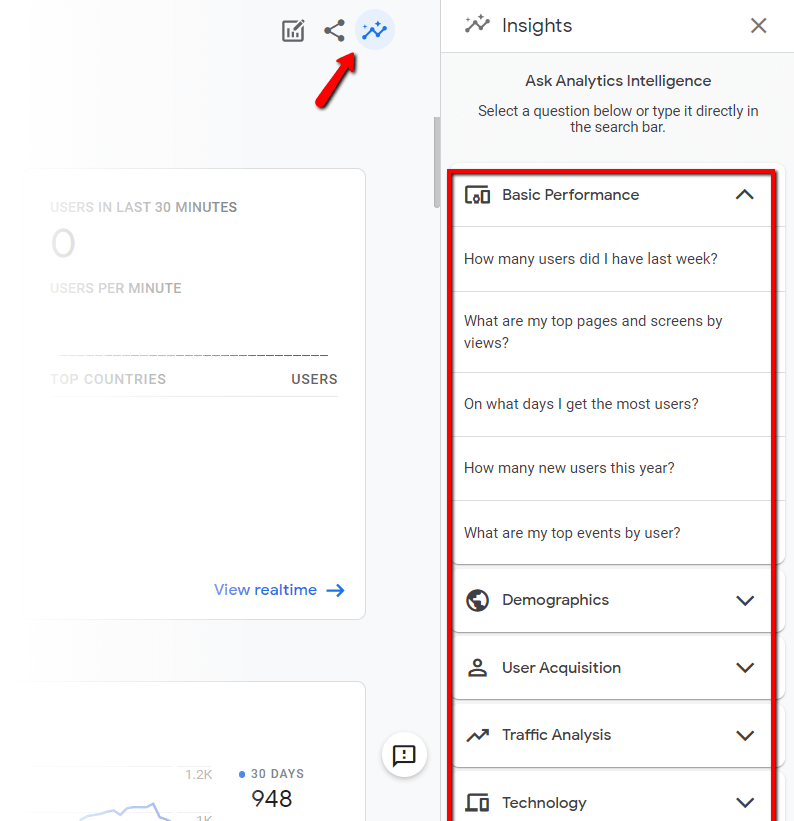 You can find these analytical "FAQs" in the Insights section after click on the icon in the upper right corner of the reports. The individual questions are arranged in sections according to what the question is about. Over there you can find the answers to most of the analytical questions without any navigation in your Google Analytics App + Web property or even creating dashboards in Data Studio
Read more: Google Support
Google Maps finally in Google Data Studio!
At the beginning of May, we were pleased with a new feature in Google Data Studio – the implementation of Google maps in the Data Studio environment. You don't need a paid API to use Google maps in Data Studio, but you can still design the map at the json code level. The work with Google maps is practically the same as with standard maps, which have been in Google Data Studio so far. In my opinion, the biggest advantage is zoomability, especially if you want to show the exact coordinates on the map, as in my Strava report.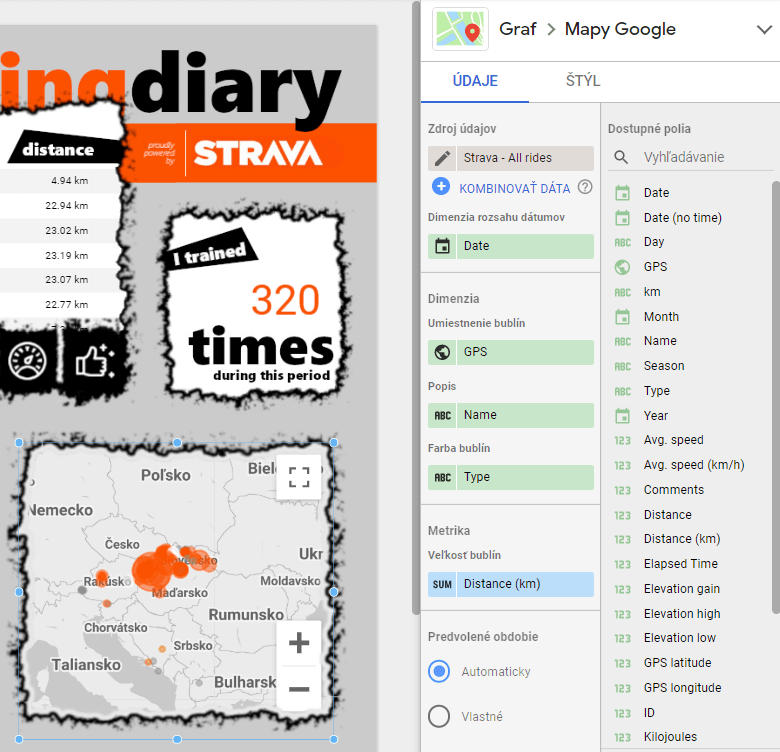 Unfortunately, there are some bugs – if you embed your dashboard into your website, the Google map will stop working. We hope Google will fix it soon.
Read more: Google Support