Cookie consent module integration in Google Tag Manager
Nowaday privacy and security are the no. 1 topics in web analytics. There are a lot of restrictions around cookies and today it is really hard to be focused on all of these news. Google developers are coming with easy-to-use solutions to keep pace with these industry changes. The one of them is the new way for the setup of cookie consent in Google Tag Manager.
Till now consent management solution integration could be really complicated and require changes to website code. Starting today, consent management solutions can build tag templates directly into the Community Template Gallery. If your consent management solution has a tag template available in the Community Template Gallery, you can now add it to your container. With the Consent Initialization trigger, this tag will deploy your consent banner as soon as someone lands on your website.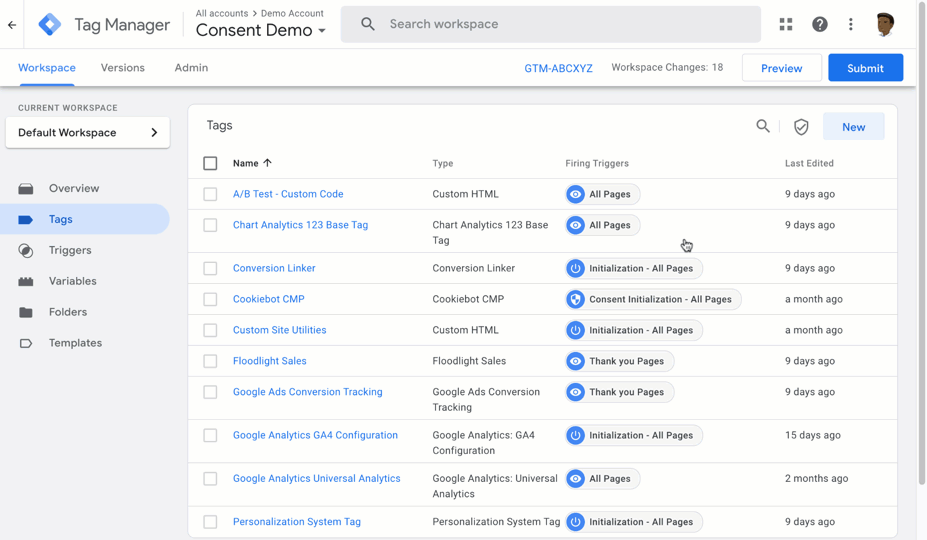 Read more: Google Blog
The full screen preview in Google Data Studio now available
Data Studio runs, like any other web application, in a classic browser. In that case you can use full screen mode at any time easily with F11 button (or Fn+F11). But it is not a perfect way, because you can still see the upper bar. From now there is a Present option which allows you to display your dashboard as a full-screen presentation and choose to automatically display each page the report for a specified amount of time.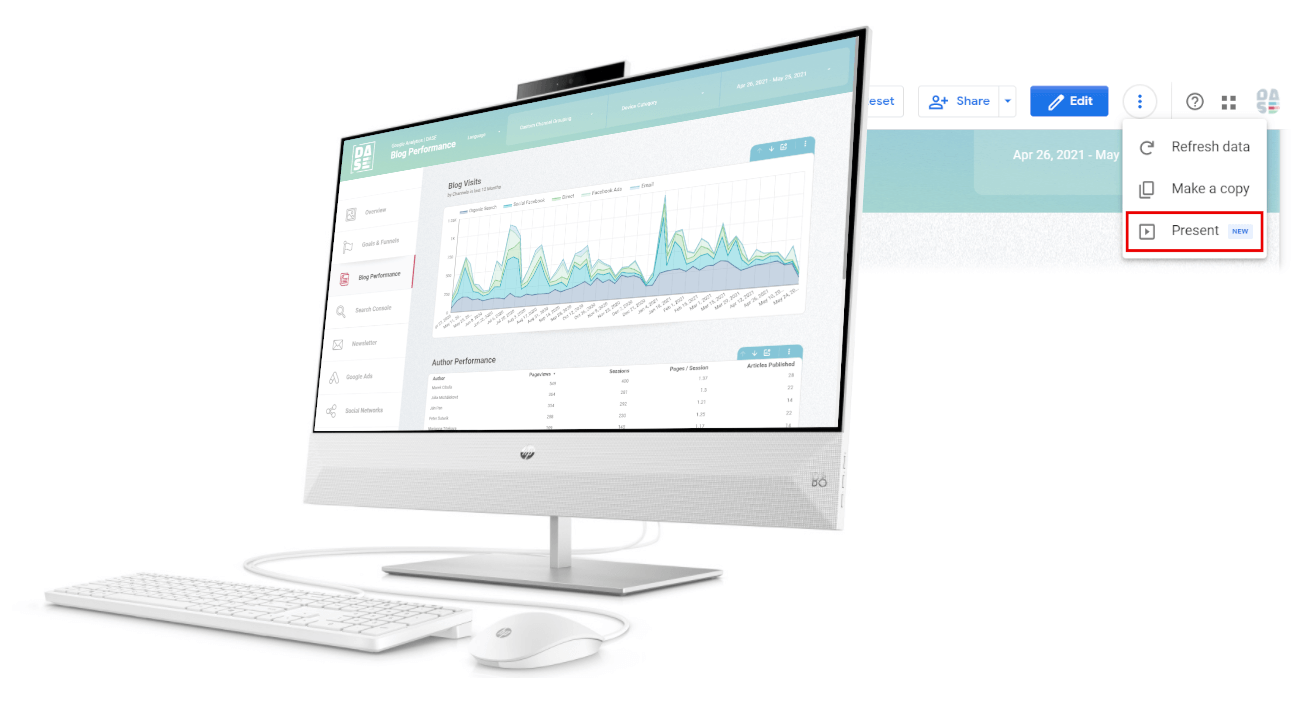 The report in full-screen mode can run on a large screen in the office, or as a presentation on various company events. Awesome, isn't it?
Read more: Google Support
New course on Simmer: Query GA4 Data in Google BigQuery
We believe Google Analytics 4 with Google BigQuery is a future of web analytics. It seems Simo Ahava says the same and his platform offers a new course – Query GA4 Data in Google BigQuery. Thanks to this course you will learn to utilize the GA4 data export by building basic and advanced queries, and tackle real life digital marketing use cases.
The course contains more then 5 hours of high valuable videos, webinars, email content, personal support, quizzes, learning materials, a lifetime access to updated content and of course the final quiz and certificate.
Read more: Simmer
Google I/O is back!
It is good to say what Google I/O actually is. 🙂 Google I/O (or simply I/O) is an annual developer conference held by Google in Mountain View, California. In 2020 Google I/O was canceled due to coronavirus pandemic. This year, Google I/O was held online from May 18 to 20 and developers can get a lot of information about news across various Google products. What we like the most?
Read more: Google I/O