New features in Cohort analysis in Google Analytics 4
Unfortunately, Cohort analysis is not used so often by online marketing specialists. It is pity because cohort analysis can give us a good overview of the performance of our marketing campaigns. Maybe a new release in GA4 will become a good reason why you should take a look deeper into the Cohort analysis.
There are two new capabilities available in the Cohort technique. The first one is a rolling calculation, which identify users that return in every single period after being included in the cohort.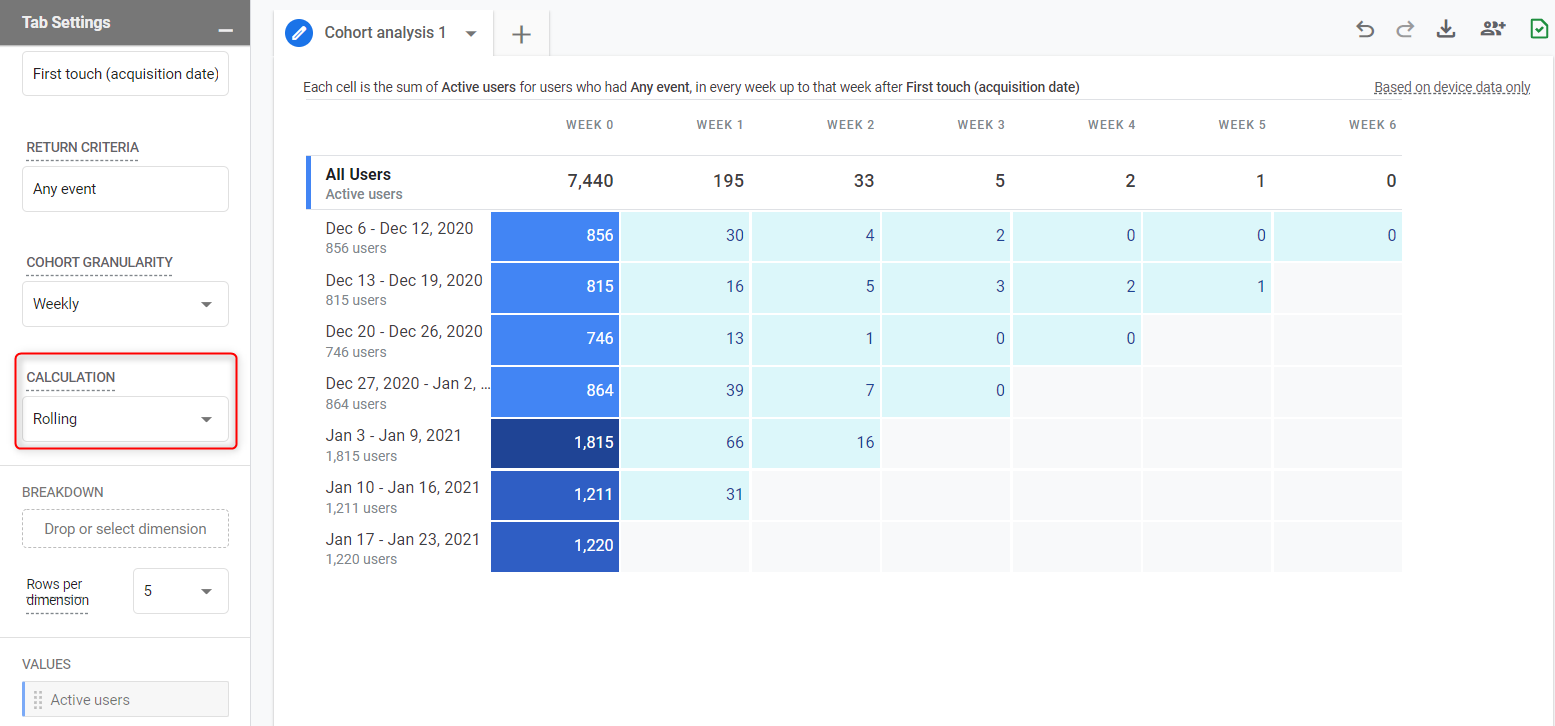 The second one is a cumulative calculation, which cumulate the selected metric for those users who have returned in any period after being included in the cohort.
There is also another new feature in Cohort analysis – cohort size metric. You can choose SUM type for absolute value of the metric or 'Per cohort user' type for relative value.
Read more: Google Support
Google NEWS report in Google Search Console
If you are a Google News publisher we have a great news for you! Google launched a Google NEWS performance report. In this report you can find all information about clicks, impressions and click-through-rates for traffic to your website from news.google.com. You can segment the traffic by landing page, country, device category, and also filter the report by date range.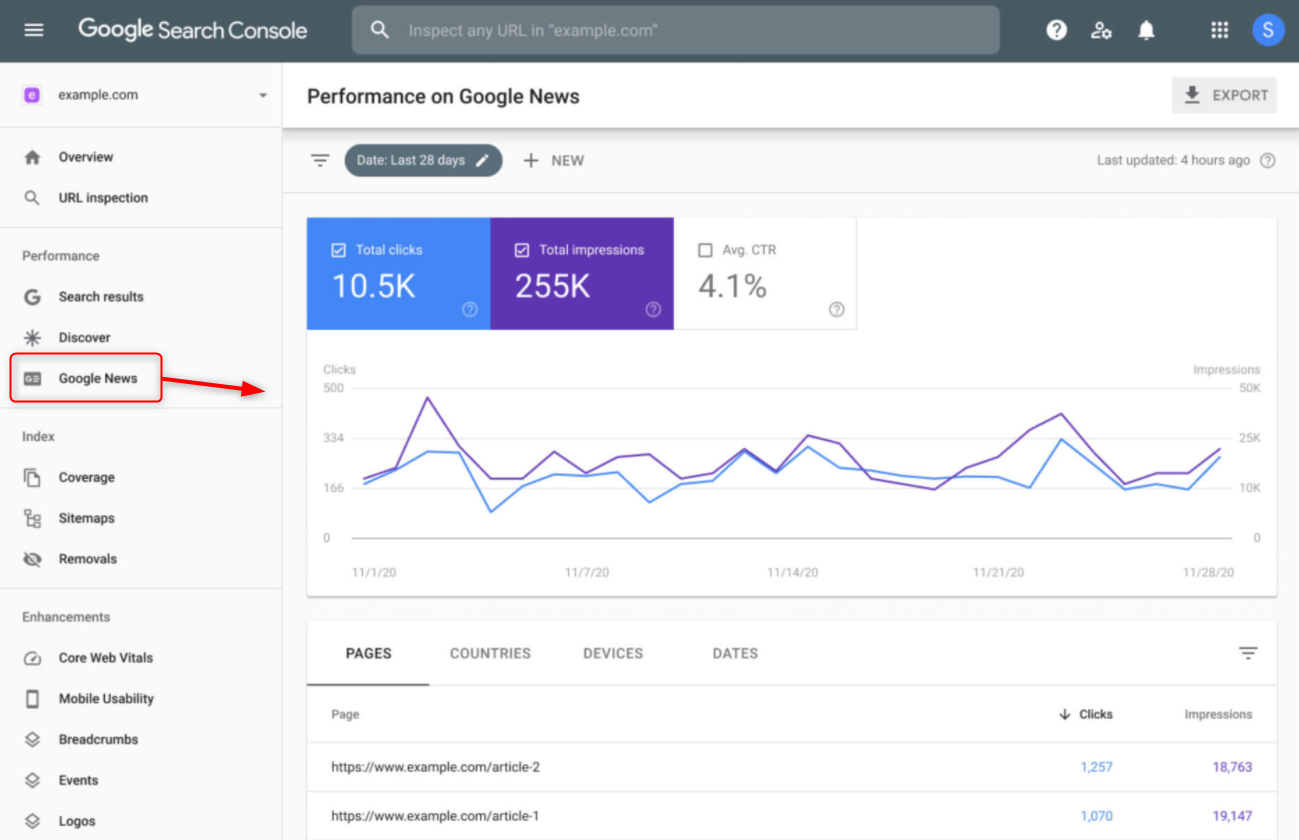 Read more: Search Engine Land
Apple's App Tracking Transparency feature will take effect in early spring
On Thursday, January 28, which is an International Data Privacy Day, Tim Cook, CEO at Apple give a few more details about its much-discussed privacy changes in iOS 14. What do you have to know? The App Tracking Transparency feature moves from the old 'opt-out' method to a new 'opt-in' model. That means that every app will have to ask users if they agree with sharing personal data with third parties (for example ad platforms as Facebook and Google). According to Tim Cook's words the new feature will roll out in early spring with an upcoming release of iOS 14, iPadOS 14, and tvOS 14.
Of course, ad platforms are not satisfied with this news. Especially Facebook says that these restrictions will have negative impact on relevance of ads showing on Facebook. Well, we will see how Facebook or app developers react now.
Read more: Tech Crunch
We have a new colleague! Hello, Michal
And the very most important news we have is… Michal ☺️ We are really pleased, that Michal is a new part of our team. Michal Molčan, an young man from Bratislava, is currently learning hard on our Analytics Academy.


Michal will also write new blog posts here on our blog, so stay tuned. If you want to have an idea who Michal actually is, here you are his personal dataLayer:
dataLayer = [{ 
  'name': [{ 
    'firstname': 'Michal',
    'lastname': 'Molčan',
    'nickname': 'Chester'
  }],
  'age': 32,
  'city': 'Bratislava',
  'hobbies': ['surfing','math','video games'],
  'favourite': [{
    'googleAnalyticsMetric': 'conversion rate',
    'googleSheetsFormula': 'COMBIN'
  }]
}];