Ecommerce reports in App + Web properties
The using of App + Web properties is limitated because of missing of some necessary or important features. But one of them –  Ecommerce reporting – is finally here. Please note that access to the new ecommerce report is currently rolling out, so if you don't see it right now, you have to wait couple of days/weeks to get an access.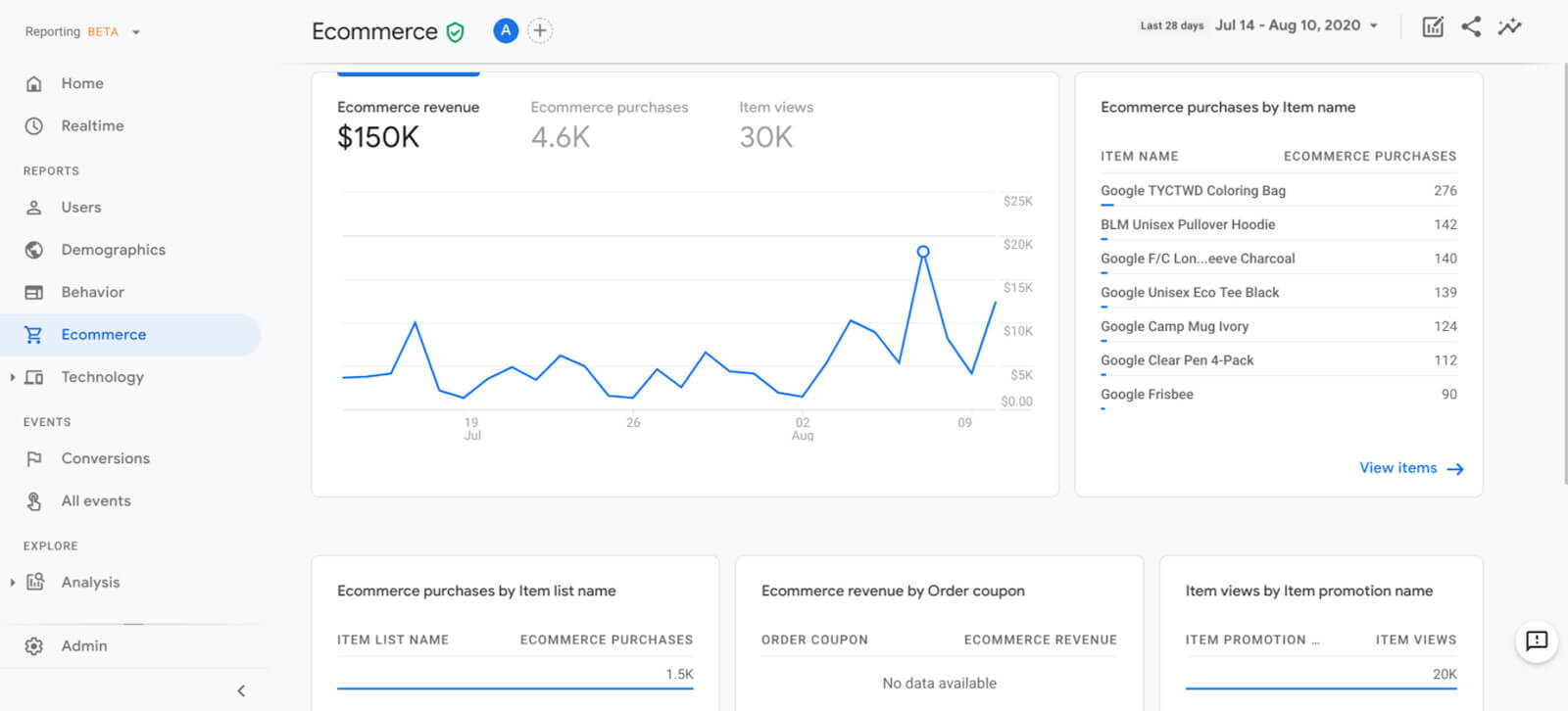 The new ecommerce report section combines several separate tabs, where you can check the performance of the most important metrics. If you want to see detailed information, you just click on "View items" button in the lower-right corner of the tab.
For now Ecommerce reporte doesn't show a shopping behavior funnel or checkout funnel. But actually it is not a big problem. If you are interested in this information, you can build your own funnel by your own preferencies in Analysis hub section – this is one of the most powerful feature in new App + Web properties.
Read more: Kristy Seiden's blog
New parameters in Google Data Studio make your reports more interactive
A new instance, a parameter, was added to metrics and dimensions just few days ago. There are a lot of workarounds what to do with parameters, but the most interesting features are these two:
the opportunity of selecting a dimension by the user – it will no longer be necessary to create a separate report for each dimension
the opportunity of enrich the URL by parameter itself – it can be helpful for linking to the single report with unique setup
But in my opinion is much better to try it by yourself directly in Data Studio. I prepared the very simple report, where you can select the secondary dimension. Let's try to click on buttons below the pictures and check the URLs – the only one difference is the parameter and the report shows different data dynamically according to the parameter in the URL.